Charles Nii Armah Mensah popularly known as Shatta Wale has dropped out of the upcoming music clash between himself and Stonebwoy.
Right at the start of voting, Shatta Wale was leading in the number of votes with over 4000 votes prompting him to send words of encouragement to his fans to vote more.
"Fans please don't joke with this asaase sound clash ….vote more cuz I want one of you to win that car and make me proud, please !!! Love you all"
But he has made a U-turn and pulled out of the competition citing a lack of trust in the process.
In a post, he wrote; "Another Vgma strategy for a clash ????? Trying so hard to make their favorite win ??? Infact I am not even doing this anymore for your info? Nonsense !!!
He further went ahead to state that he is dropping out of the competition as he can't accept the current voting result.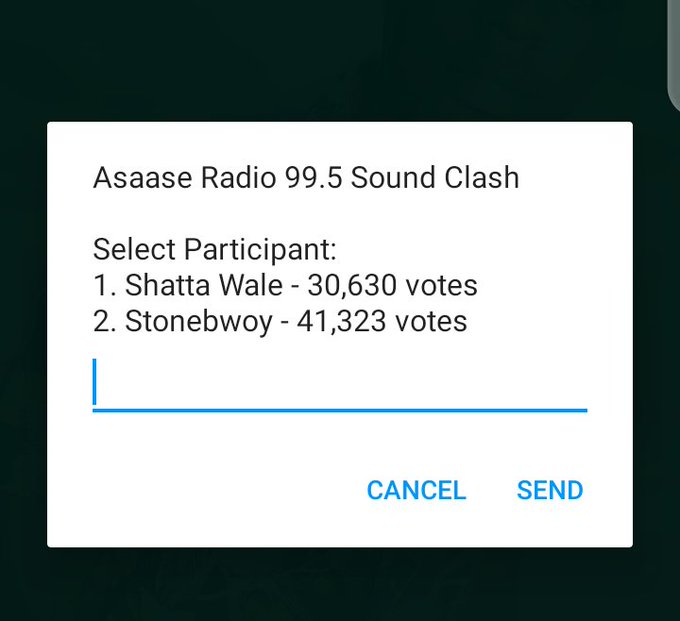 Looking at the current voting, pattern Stonebwoy is leading the competition with over 11000 votes but that is strange as a lady popularly known as Ayisha Modi( She_loves_Stonebwoy) has made a screenshot of 11000 votes for just Stonebwoy.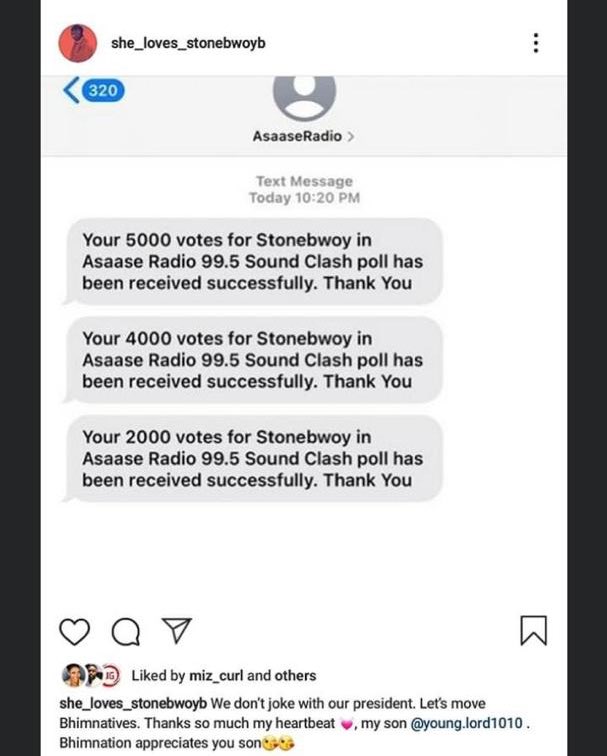 In a comment, she said "we don't joke with our president. Let's move Bhimnatives. Thanks so much my heartbeat, my son."
If nothing comes up, and Shatta Wale's post on Facebook is nothing to go by, then the long-awaited clash between two of Ghana's biggest Dancehall musicians comes off this Saturday 12th September 2020
GOT AN EXCLUSIVE INFO?........SEND IT TO US
Call our Editor on 0209391902 or click here and inform us via Whatsapp. You could equally email your stories or articles to [email protected] and we'll surely put them online