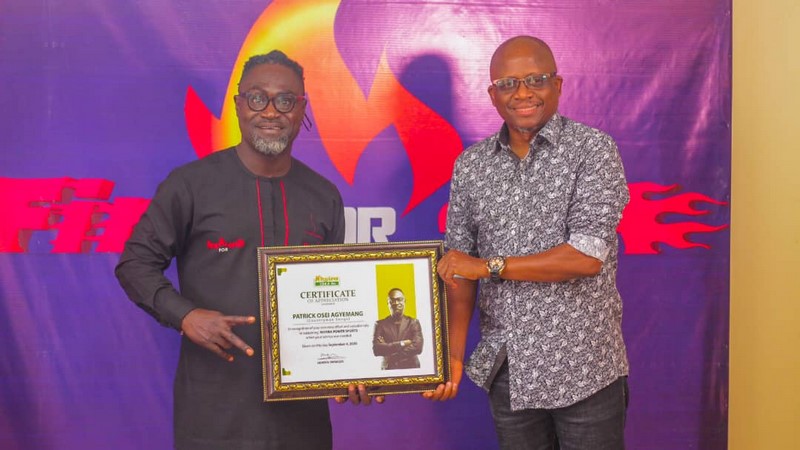 The Multimedia Group Limited, Kumasi, has honoured Patrick Osei Agyemang, popularly known as "Countryman Songo".
The award is in recognition of his role in boosting the image of Power Sports on Kumasi based Nhyira FM.
As a popular show host of 'Fire For Fire' on Adom TV, Countryman Zongo made a U-turn back to his root to host the Nhyira Sports Team after the exit of Bright Kamkam Boadu and his crew.
Congratulations to Countryman Zongo!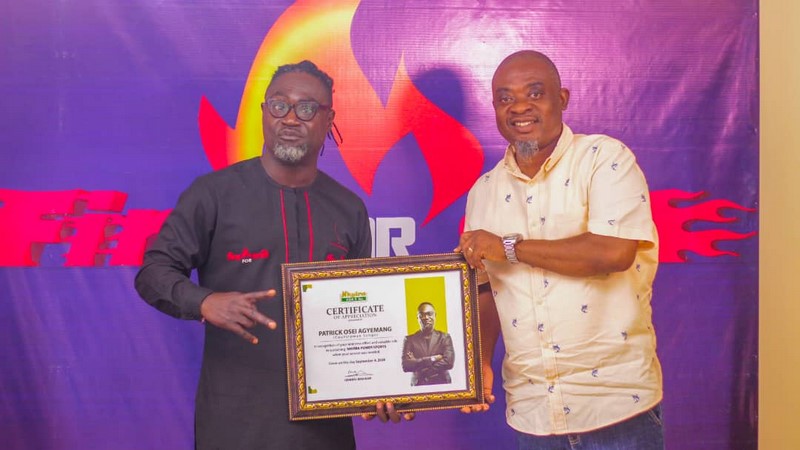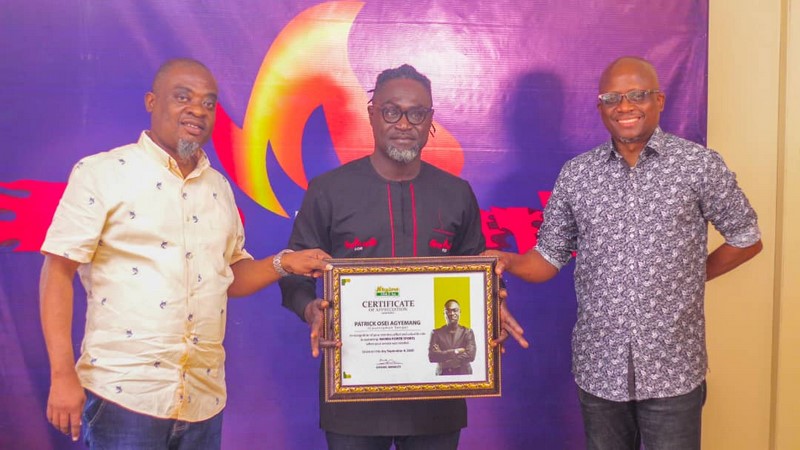 GOT AN EXCLUSIVE INFO?........SEND IT TO US
Call our Editor on 0209391902 or click here and inform us via Whatsapp. You could equally email your stories or articles to [email protected] and we'll surely put them online