Ghanaians are on a trolling spree against the various celebrities who were awarded in the fake UN awards scheme.
Social media users just cannot leave the affected celebrities to nurse their shame and disappointment as the trolls keep popping up.
A social media handle under the name Dr. Fordjour has disclosed that Rapper Sarkodie parted with some amount of money before been given the award.
According to him, the award Sarkodie received is worth GHC10 for which he (Sarkodie) paid Ghc1000
In a post on twitter, @DrFordjour Sark paid 1000Gh for the Kofi Annan award. I used 10gh to buy the bottle. So my profit is 990gh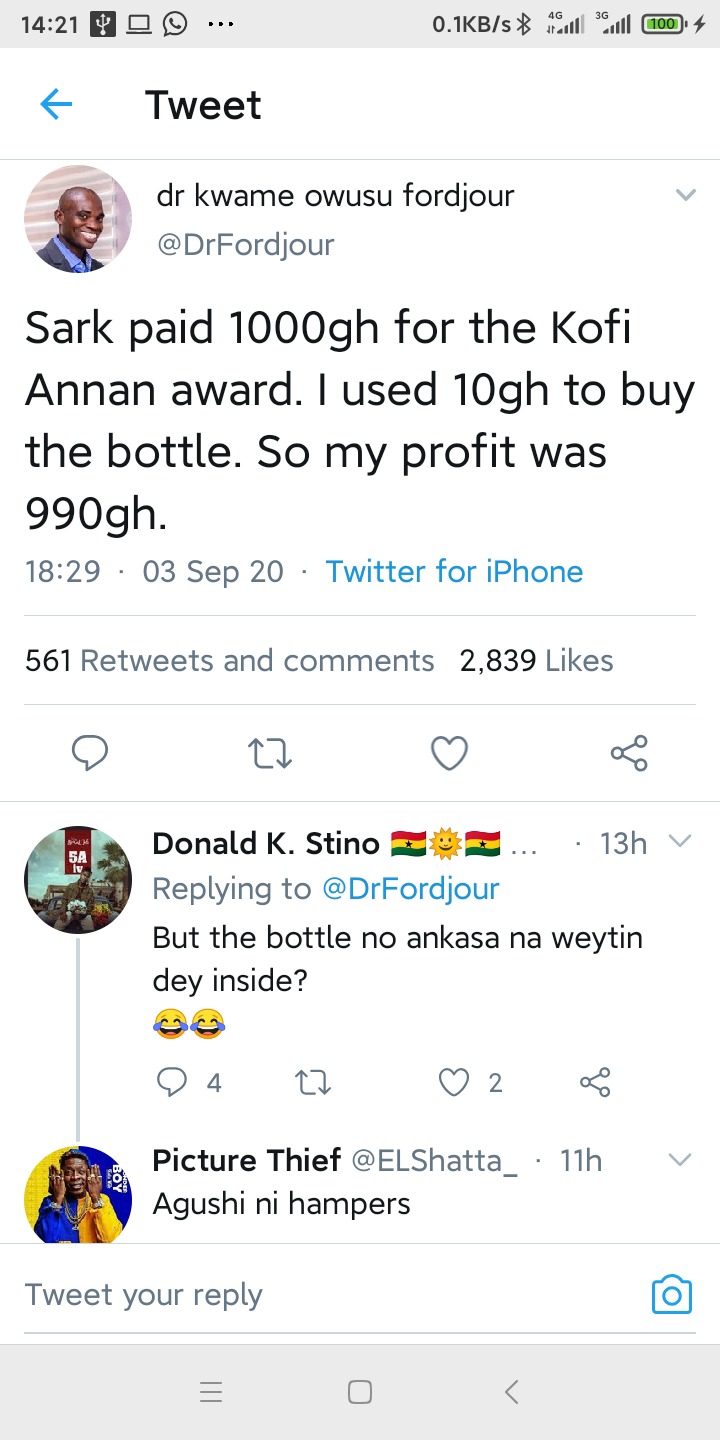 The twitter handle with the name @DrFordjour, has been suspended, all information gathered showed that Dr. Fordjour is behind the said scandal going on in the country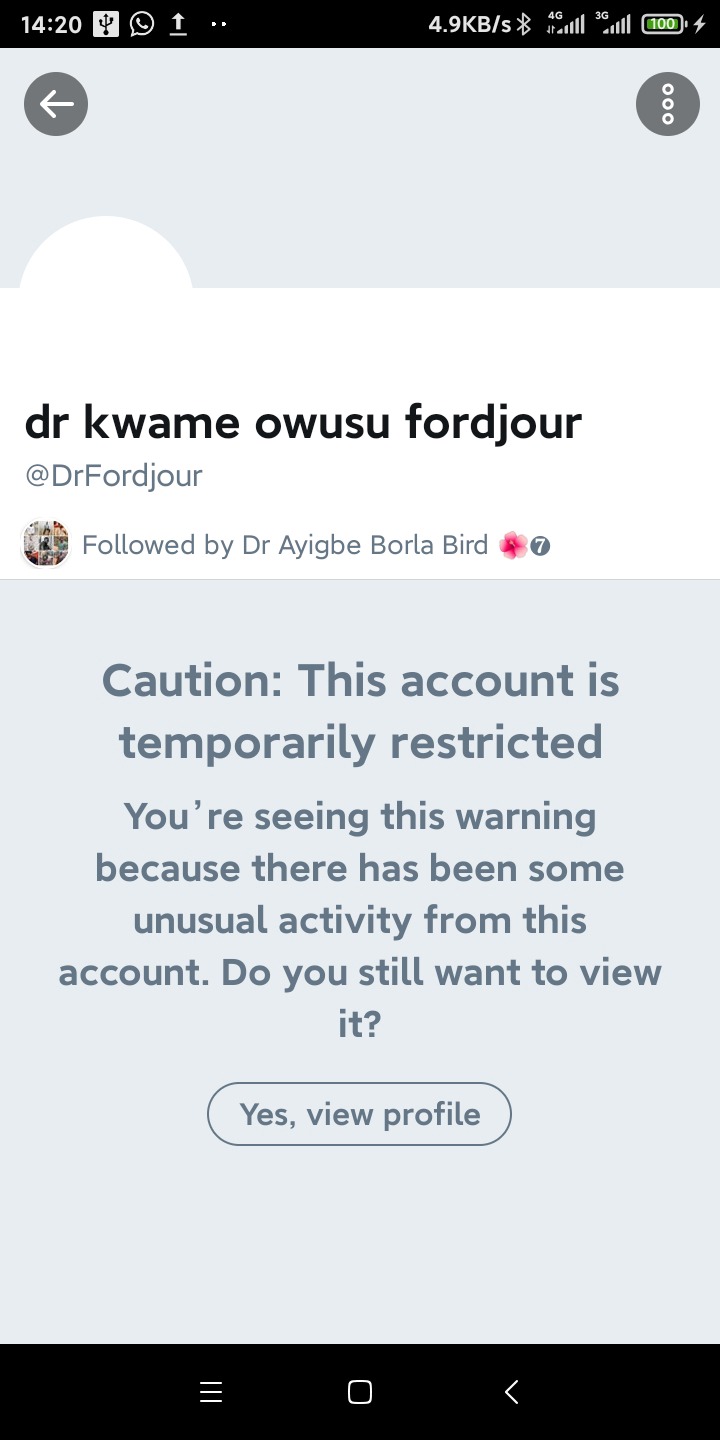 GOT AN EXCLUSIVE INFO?........SEND IT TO US
Call our Editor on 0209391902 or click here and inform us via Whatsapp. You could equally email your stories or articles to [email protected] and we'll surely put them online