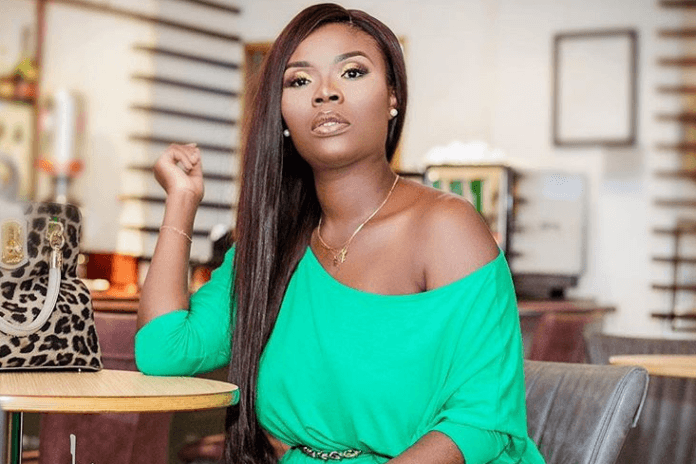 Television personality, Deloris Frimpong Manso, popularly known as Delay has responded to a fan who claimed she (Delay) tagged John Dumelo's wife, Gifty as a slay queen.
Clearly, Delay was pissed over the comment by the fan.
In her response, she stated: "Stop the stupidity okay. I've never mentioned her name before. Wagyimi wahu??? Trying to stir up s*#t when there's none. Go back to the video and see if I mentioned anyone's name. If I want to talk about someone, I do just that. I hate it when people don't use their brains!!!
Speaking on her "Delay Show", she chastised the wives of male celebrities who are now competing with them for followers and are "all over the place".
— delorisfrimpongmanso (@delayghana) September 4, 2020
#ShotsFired: @DelayGhana Tags @johndumelo1's Wife Gifty As A Slay Queen | WATCH https://t.co/sllBuvMNWu via #KubiLive

— Kubi Live Post 🤟 (@kubilivepost) September 4, 2020
Stop the stupidity ok. I've never mentioned her name before. Wagyimi wahu??? Trying to stir up s*#t when there's none. Go back to the video and see if I mentioned anyone's name. If I want to talk about someone, I do just that. I hate it when people don't use their brains!!! https://t.co/6XpxuasZWC

— delorisfrimpongmanso (@delayghana) September 4, 2020
GOT AN EXCLUSIVE INFO?........SEND IT TO US
Call our Editor on 0209391902 or click here and inform us via Whatsapp. You could equally email your stories or articles to [email protected] and we'll surely put them online